Judy's Rescue Pets

As a life-long animal lover, Judy has been adopting her pets from kill shelters and rescues since the late 1970s. From shy and differently-abled cats, to dogs with reactive and separation anxiety issues, she has rehabbed them all. Currently, one of her cats is a female orange tabby (very rare) who has only three legs. Her name is Baby and she gets around fine, in fact Judy wonders how much faster she would be if she had all four legs! Judy is a firm believer that cats and dogs can coexist in the same household with the proper socialization and training and her pets are living proof!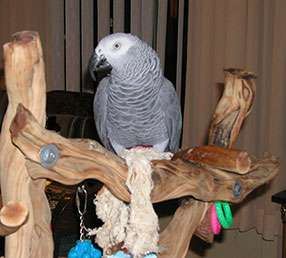 In addition to dogs and cats, Judy has had a re-homed African Grey Parrot for 14 years. The victim of a divorce, no one wanted Jay-T. He was returned to a pet store in a dirty cage and left to be sold to a customer that wanted a 3 and a half year old parrot. Luckily, Judy and her husband entered the store one day and decided to look at the birds. One look at Jay-T and he had them at "I'm a good boy", which he never said again. He didn't have to sell himself to anyone else, because that day he had a new home.
Judy also has 2 adorable budgies named Rocky and Mickey. Prior to Mickey and Rocky, she had Lucky and Rocky the first, who used to fly around and land on her head!! Judy lost her beloved cat Honey to pancreatic cancer at the tender age of 6 on March 28th, 2015. On Sunday, May 10, 2015, Judy lost her beloved Yorkie, Teddy to complications of collapsing trachea and heart failure. Rest in peace sweet babies, we will always miss you.