Dog and Cat Interaction Training in Suffolk County
The biggest complaint I get from pet owners that have both dogs and cats is that the dogs are chasing the cats. Sometimes they call they are in tears ¬– over the fact that the cats won't come out of hiding, or that the cat has scratched the dog's nose. Either way, it's a problem that worries and frustrates owners, and a problem that causes them to call a trainer or behaviorist.
The first step in resolving this issue is obedience training for the dog. The most important part of the training for a dog that chases cats is impulse control. The "cue" or command that an owner needs to teach the dog is "Leave It". The dog should be kept on a leash, and taught "Leave it" when the cat walks by. Another thing a dog owner can do when teaching "Leave it", is to redirect the dog to something that is ok, like a favorite toy, so the exercise is positive, rather than negative.
If your dog doesn't chase the cat, but likes to play with it and plays too roughly, the best thing to do is to engage the services of a trainer who can create a program customized to your dog and cat to help them play together, and to teach your dog to play less roughly with the cat. This can be accomplished with the same positive reinforcement techniques for both the dog and the cat, using food and affection rewards. They can even be taught to sit amicably in the same space with their owner.
If your cat and dog don't get along and you would like to engage in positive reinforcement training for both pets, please contact Judy Tarasek at (631) 910-3906 for more information or to schedule an appointment.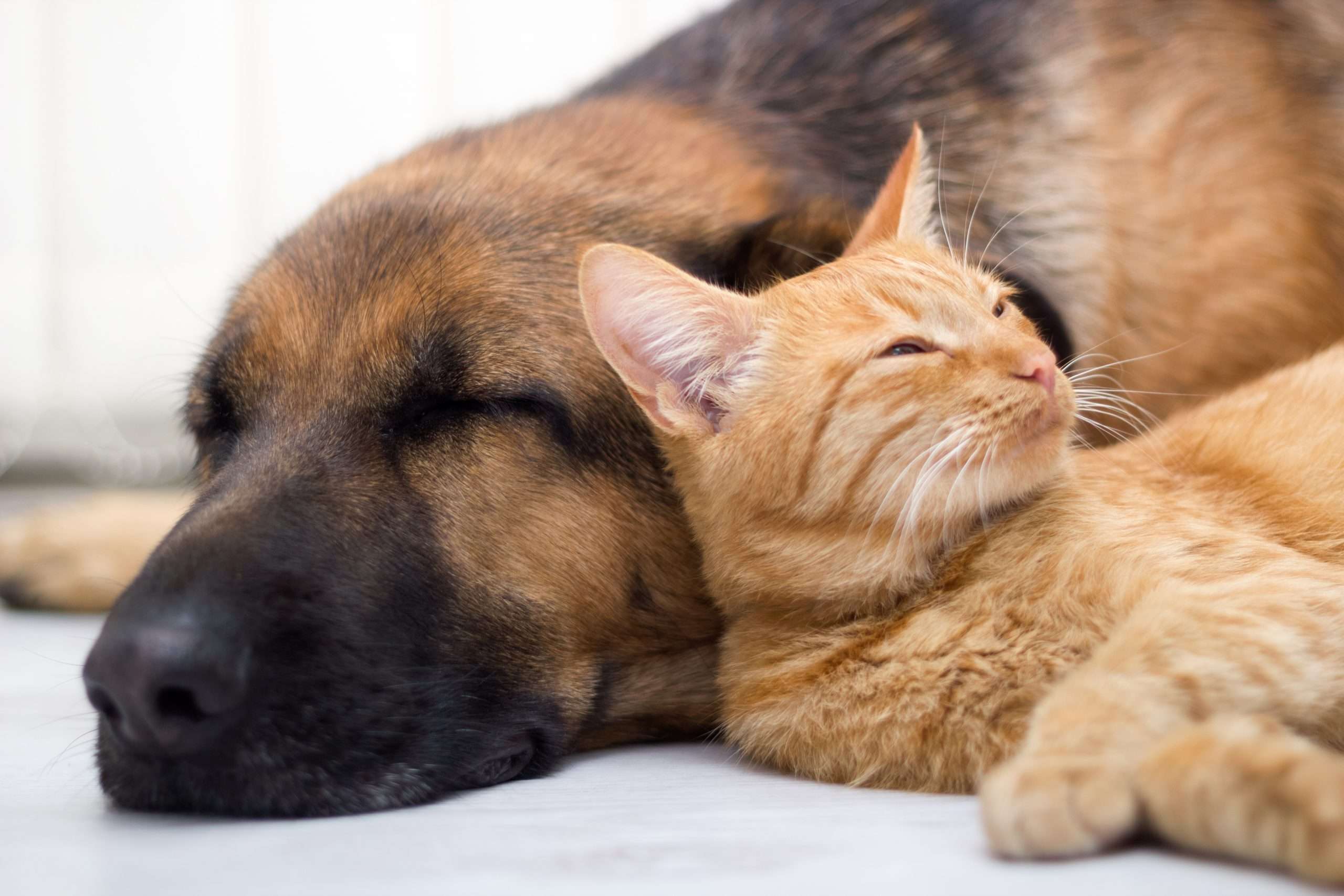 Click the link above to view my contract. If you would like, you can print, sign and bring it with you to your first appointment. If you have any questions regarding what we offer, please call for rates and more information.